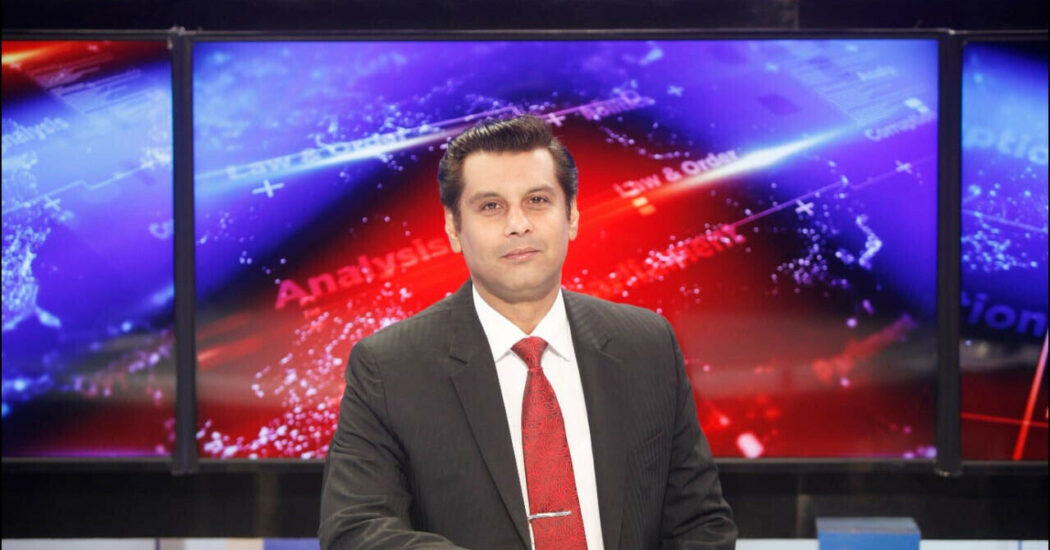 Prominent journalist Arshad Sharif lost in life after being shot in Kenya, confirmed his wife Javeria Siddique. She tweeted, "I lost friend, husband and my favourite journalist [Arshad Sharif] today, as per police he was shot in Kenya." She continued, "Respect our privacy and in the name of breaking pls don't share our family pics, personal details and his last pictures from hospital.
Remember us in ur prayers."
Asim Iftikhar, Foreign Office Spokesperson, said that Pakistan High Commission is getting more information from the concerned authorities in Kenya.
An official announcement is yet to be made by the official authorities from Pakistan and Kenya. Initially some media houses in Pakistan reported that Arshad Sharif was shot but they later stated that he died in an accident. However, according to Sharif's wife, he was shot dead.
Arshad Sharif left Pakistan earlier this year when a number of sedition cases were registered against him. He was a critic of the current government and Pakistan's establishment.
Condolences started pouring in following the news of the journalist's death.

President Dr. Arif Alvi expressed his grief and tweeted
Prime Minister Shehbaz Sharif also offered his deep condolences
Hamid Mir said, "Unbelievable. May Allah rest the soul of Arshad Sharif in peace. Ameen."
Meher Bokhari tweeted, "Arshad Sharif, not just a colleague, a brother, is no more."
"No words, plz accept heartfelt condolences. May he rest in peace," tweeted Asma Shirazi.
Shahzeb Khanzada said, "extremely sad to hear the devastating news about Arshad Sharif."
Have something to add to this story? Write to us or let us know your views in the comments.