Karachi, 24th September 2023 — The Young Leaders Conference (YLC) entered its fourth day with a resolute focus on economic empowerment, ushering in a galaxy of renowned speakers and thought-provoking activities aimed at reshaping Pakistan's economic landscape. Day 4 promised to be an intellectual extravaganza, churning out insights and strategies that could fuel Pakistan's economic resurgence.
Day Champ Arsal Fahim commenced the day with a session that underscores strategies for bolstering employment ratios and underscores the significance of inclusive growth while understanding global economics. Sohail Zindani delivered a keynote address on global economic perspectives, offering invaluable insights into the challenges and opportunities that await on the global stage.
Shabbar Zaidi, addressed the pressing need for enhanced governance, transparency, and accountability in Pakistan. The discussion revolved around creating an enabling business environment, attracting investments, and nurturing economic stability.
Moderator Fatema Kausar steered an engaging panel discussion featuring industry stalwarts Sibtain Jiwani, Ashaar Saeed, and Waleed Anwar. Together, they delved deep into vital solutions to invigorate Pakistan's economy, fuel growth, attract investments, promote social welfare, and ensure sustainability.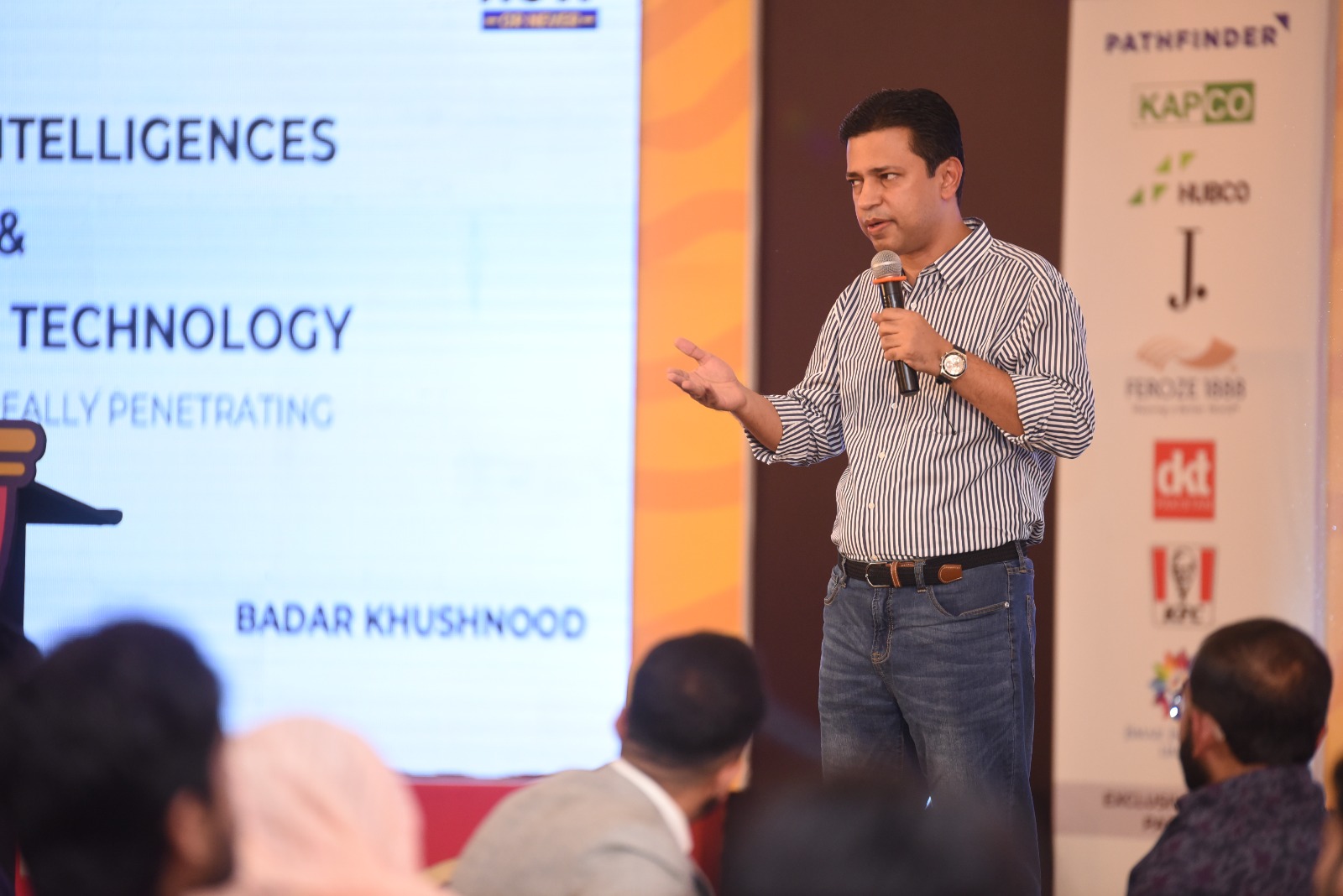 Badar Khushnood illuminated the practical applications of artificial intelligence and blockchain technologies in Pakistan, showcasing their role in enhancing efficiency, transparency, and innovation across sectors.
Diverse breakout sessions covered a plethora of topics, including career guidance, leadership nuggets, pitching strategies, and real estate insights.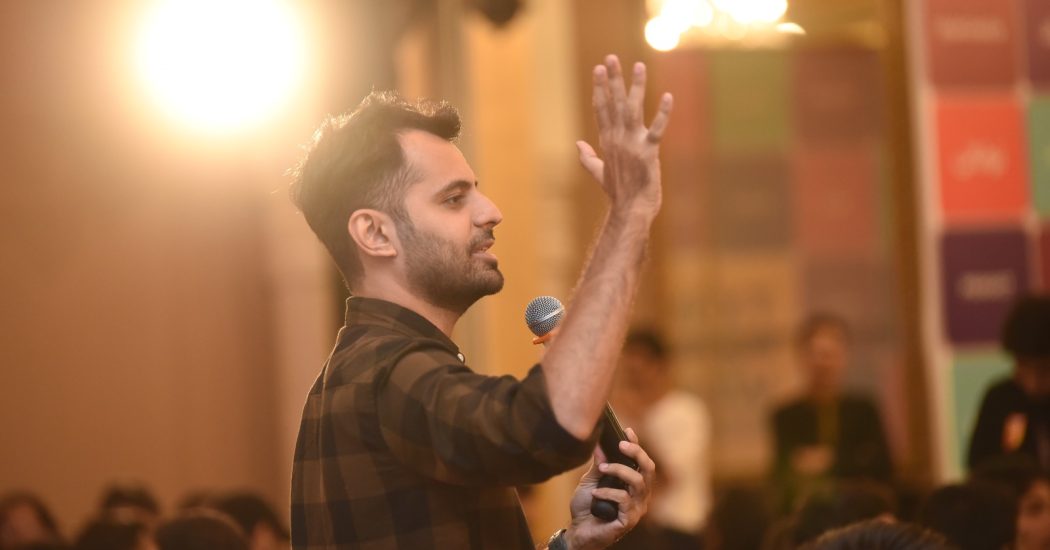 Arsal Fahim did an activity with the participants, Money Matters. This segment is due to take place on the Corporate Themed Day and solely focuses on are deeply involved in practically understanding concepts such as savings, investments, returns, and emergency funds, and making thoughtful decisions. Here, teams are allotted individual profiles and corresponding budgets. They are presented with multiple scenarios to practice budgeting and investing their money and witness the outcomes of their decisions to make them more comfortable making financial decisions.
Amir J Khan took center stage with captivating talk., imparting insights, inspiration, and invaluable life lessons. The Young Leaders Conference continues to be the beacon that empowers young minds with insights, knowledge, and experiences, all with a vision of contributing to Pakistan's economic growth and prosperity.
The day ended with a grand Red-Carpet Dinner in which a celebration of existence, fostering camaraderie among participants.
Special thanks to our partners who made YLC 2023 possible for us: EBM, Pathfinder, Kapco, Hubco, J., Feroze 1888, DKT, KFC, Ismail Industries, Holiday Express, Amwaj, SoLF, Carnelian, Nucleus, Torque, Jang Media Group, Catalyst, ALIF, UPSTAIRS, Carving, Movenpick.


About YLC:
The Young Leaders Conference (YLC) is a venerable platform dedicated to nurturing the leadership potential of young individuals. Celebrating 22 years of excellence, YLC has consistently empowered youth to become catalysts for positive change within their communities and beyond. The "Now or Never" theme of this year's event symbolizes YLC's unwavering commitment to shaping a more promising future through the enthusiasm and potential of our youth and how the right time is now and not to wait anymore to make things possible.