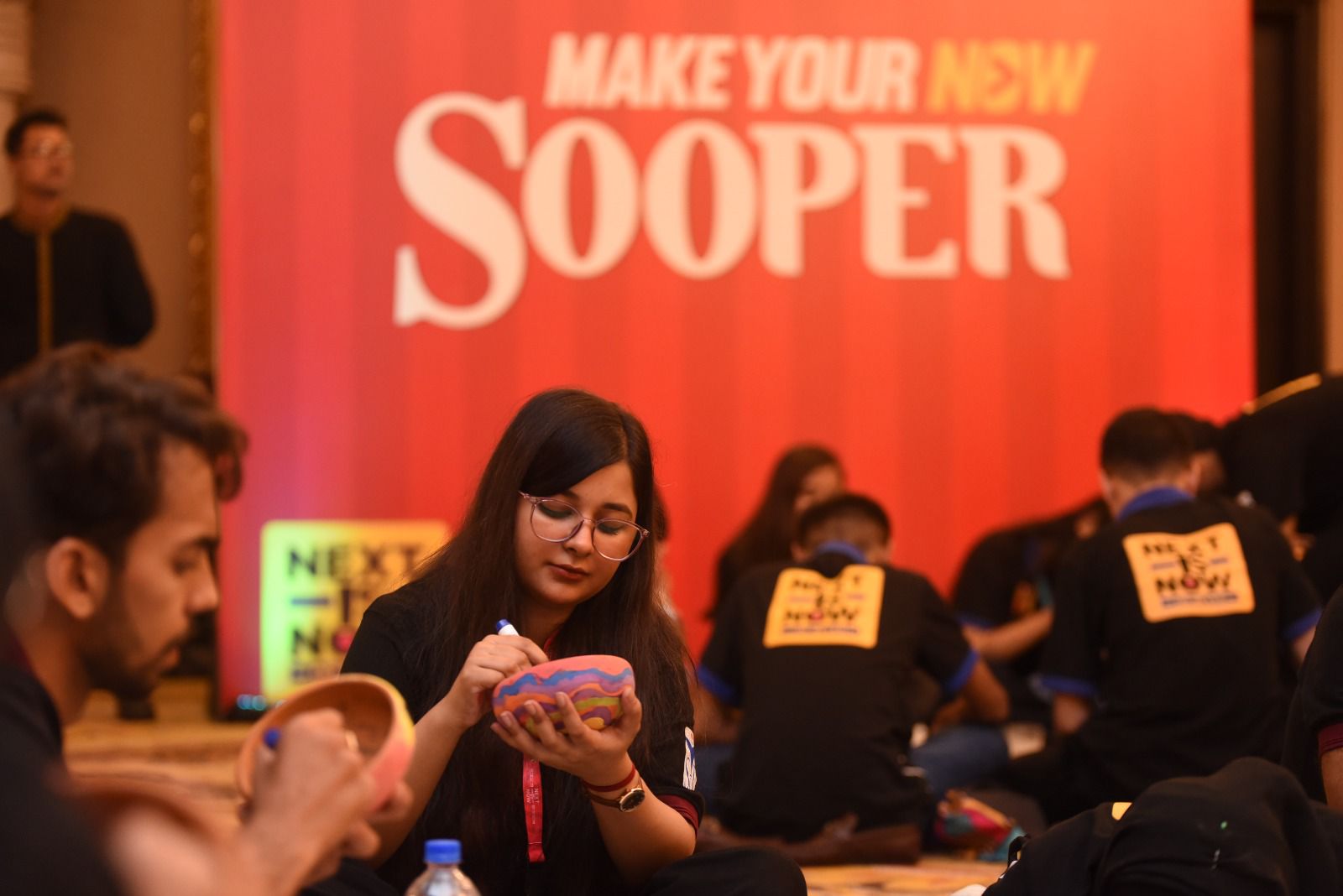 Karachi, 23rd September 2023 – The 22nd Young Leaders Conference (YLC) continued to inspire and enlighten its participants on its third day, focusing on the profound impact of art, culture, and society in fostering inclusivity and driving positive societal transformations.

EBM who has been a prestigious partner to YLC for 22 years sponsored this day and it was all about being "SOOPER". For the past 22 years, EBM and SoL combined have translated the dream into reality with multiple youth organizations coming under formation and the development being the most sought-after need of the society. Be it women getting empowered to be respected as equal individuals in society or the youngsters venturing into new ideas bringing technological advancements in the country, YLC has played a pivotal role in this transformation, and without dedicated support from Peek Freans this would have never been achieved. They have been playing a vital role in developing

Day immensed with an enlightening briefing by Waleed Anwar, setting the tone for discussions on the transformative power of art, culture, and society.

Renowned Yoga and meditation trainer, Yogi Wajahat did meditation with the participants and made them feel relaxed and calm to start the day with positive energy.
In "Take the Challenge – Research, Absorb & Present (Phase II)," led by Waleed Anwar, teams explored diverse cultures, promoting cross-cultural empathy.
Ali Hameed's keynote, "Wrong Ingredients Mixed Together," stressed the importance of distinguishing culture, religion, and politics for a peaceful society.
Waleed Anwar led an engaging activity titled "Generational War," exploring the concept of the generation gap and facilitating understanding and reconciliation between different age groups.
Waqar Ali led the "Kintsugi – Embracing Imperfections" activity, teaching participants the power of embracing imperfections and finding strength in personal growth.
In a captivating spotlight session Shuja Haider discussed "How Do Art & Culture Connect Us Globally," shedding light on the global impact of art and culture.
In addition to these intellectually stimulating sessions, the day also featured cultural visits, a "Dress Your Best Culture" segment, a vibrant drum circle, cultural celebrations, and a mesmerizing Qawwali Night.
YLC Day 3 was a celebration of the richness of arts, culture, and society, promoting diversity, creativity, and harmony. It reinforced the conference's mission to empower young leaders with the knowledge and inspiration to drive positive change in their communities and beyond.

Special thanks to our partners who made YLC 2023 possible for us: EBM, Pathfinder, Kapco, Hubco, J., Feroze 1888, DKT, KFC, Ismail Industries, Holiday Express, Amwaj, SoLF, Carnelian, Nucleus, Torque, Jang Media Group, Catalyst, ALIF, UPSTAIRS, Carving, Movenpick.


About YLC:
The Young Leaders Conference (YLC) is a venerable platform dedicated to nurturing the leadership potential of young individuals. Celebrating 22 years of excellence, YLC has consistently empowered youth to become catalysts for positive change within their communities and beyond. The "Now or Never" theme of this year's event symbolizes YLC's unwavering commitment to shaping a more promising future through the enthusiasm and potential of our youth and how the right time is now and not to wait anymore to make things possible.