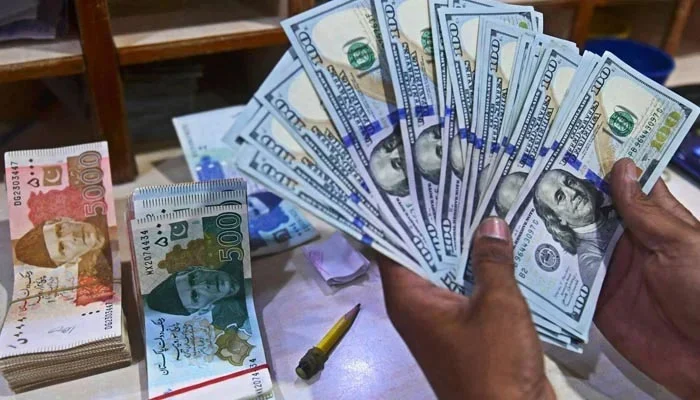 As a result of the recent floods in Pakistan, the country is expected to import a greater quantity of essential commodities, putting pressure on the local currency, the Pakistani rupee. Nonetheless, many people think demand can be tamped down, which would help the current account surplus.
The value of the rupee dropped to 219.68 against the dollar at 2:30 PM, a loss of 0.70 Re (0.31 percent) from the morning's opening price. On Friday, it ended trading at 218.98, down 0.24 percent from its previous close. Over the past week, the value of the rupee has been relatively stable, increasing by 0.8% against the US dollar as the market accounts for the resumption of the International Monetary Fund's (IMF) program.
As the spread between interbank and open market rates shrank, attention once again turned to the open market movement of the rupee. Despite government efforts, Pakistan's trade deficit grew to $3.53 billion in August 2022, from $2.739 billion in the prior month.
Due to rising energy prices and economic uncertainty caused by Russia's decision to cut off gas supply through its main pipeline to Europe, the US dollar hit a 20-year high against a basket of peers on Monday. The British pound and the European euro were the biggest losers. On its way to a new 20-year high, the US dollar index recently reached 110.1.
As investors anticipated a possible move by OPEC producers to cut output and support prices at a meeting later in the day, oil prices, a key determinant of currency parity, jumped over $1 a barrel on Monday, extending gains.