"Your Father Died Just A Week Ago and You Are Posting About Drama" – Internet Trolls Attack Sarah Khan
The glamorous world of entertainment is very cruel. People do not even think for a moment before posting judgmental comments here. That is what exactly happened with Sarah Khan when she shared a picture of her latest drama Raqs e Bismil and criticism started pouring in.
Sarah and Noor Khan lost their father last week. They have already lost their mother to a long battle with cancer in 2017. Now the three sisters and two brothers are going through a lot of pain after losing both the parents, yet some netizens have got no basic manners.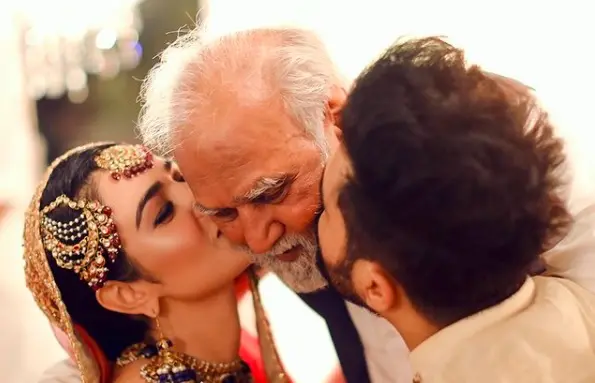 It was Abdul Samad Zia, who was also Sarah Khan's official wedding photographer, who broke this news on the internet. While many fans commented their heartfelt condolences to the Khan sisters, there were some who thought it was the perfect time to school Sarah Khan.
Ms. Khan shared the picture of "Moosa Aur Zohra" and a troll said, "Moosa n Zohra ki pari hai!!! N ur father? Abhe ek week hua hai unha gaye huye and ur posting about dramas? Oh God, kesi dunia hai ye adakari ki". To which Sarah Khan responded, "kyun ek maheenay baad post karti to gham kum ho jata? Does that even make any sense?"
People should realize that not everyone needs their advice, especially when it is unsolicited and you are giving it to someone who is going through the trauma of losing a dear one.
This is the second saddening news we came to know in the past week. Earlier it was the death of Aiman and Minal Khan which was announced by Aiman's husband Muneeb on social media.
We are deeply saddened by both the deaths and offer our condolences to the families.